#gates-custom-6561a3b91fa12{color:#f70f17!important;} #gates-custom-6561a3b91fa12.testimonials .bubble{background-color:#f4f6f8 } #gates-custom-6561a3b91fa12.testimonials .bubble:after{border-top-color:#f4f6f8;}
★★★★★
*** AWESOME * *AWESOME ***
THE BEST GATE AND GARAGE DOOR REPAIR SERVICE IN Rancho Cucamonga YOU CAN FIND!!
We had a problem with our automated gate to our property so I looked around on Yelp for a good gate company and I found VG-Tech Gates Repair. I called them and they picked up the phone right away. They were very friendly to talk to, and it was easy to set up an appointment for the same day.
Before the scheduled appointment, I was called ahead of time by Dmitry, who was a very nice and polite guy, to confirm the appointment. He showed up on time, and fixed the problem promptly. The cost of the service was a very reasonable price, and I can't be more happy about the services provided.
I can definitely recommend this company to everybody who needs this service.
You rock, VG-tech Gates and Doors!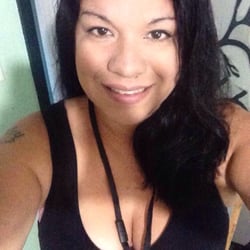 April J. | Riverside, CA